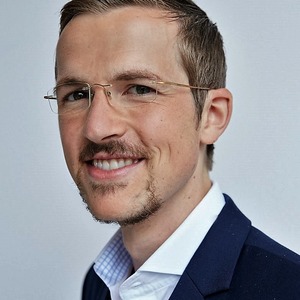 Daniel Drummer
Vice President Fintech Strategy & Partnerships
J.P. Morgan
(United Kingdom)
Daniel is working as Vice President for Fintech Strategy & Partnership at the Corporate & Investment Bank of J.P. Morgan. Previously, Daniel worked as a management consultant at McKinsey & Company where he was focusing on digital technologies, being part of McKinsey's Big Data and advanced analytics group. Before joining McKinsey, Daniel worked for the Royal Bank of Scotland (RBS) in the Investment Banking Division and later on in a strategic role for the CEO of Western Europe.

Daniel has been appointed to lead the 'Future of FinTech' team on behalf of the World Economic Forum. He has been an investment manager at the SBS Seed Fund since 2014, sitting on the Advisory board of two portfolio companies. He is the co-founder of TonalityTech, a start-up that provides big data based sentiment analysis solutions for hedge funds and capital market-oriented corporates.

Daniel is a Visiting Fellow at Harvard University, completed an M.B.A. degree with Distinction at the University of Oxford and holds a Master degree (LL.M.) in Corporate Law.
arrow_upward