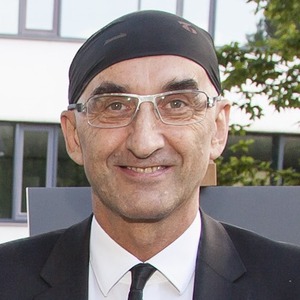 Thomas Grechenig
Chair of "Industrial Software" (INSO)
Vienna University of Technology
(Austria)
Thomas Grechenig is a globally acting IT architect and planner for very large IT and IT infrastructure systems with a strong track record in innovation for financial services. He is a Professor of Software Engineering and Interactive Systems at the Vienna University of Technology and is part of a network of top innovative IT architects world wide. He believes in the principle of "today's innovation in IT comes from doing and building, only".

He has worked as a leading architect for several governments in Europe, consulted investment funds in strategic technology decisions and provided planning, R&D and delivery concepts for a couple of global corporates, and brands including banks. He and his team are known for the motto "if we can't do it, nobody can" in complex or large IT.

Thomas Grechenig is a founder of IT and technology companies, three fintechs and an entrepreneur.
arrow_upward