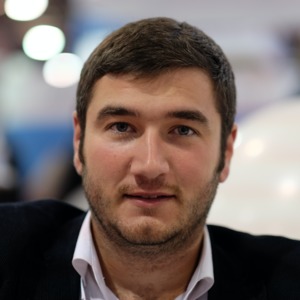 Pavel Kravchenko
CEO
Distributed lab
(Ukraine)
Dr. Pavel Kravchenko is a technology entrepreneur, cryptographer, software architect, blogger, public speaker and relentless dreamer.

Pavel received his PhD in Cryptography in 2012. From 2006 to 2009, Pavel worked as a security engineer at the leading security company in Ukraine - IIT. From 2009 to 2013, Pavel was the team leader and project manager for several IT projects, including being responsible for Rabobank's mobile application development. Pavel started his blockchain and cryptocurrencies career and research at Silicon Valley startup, Stellar.

In 2014 Pavel cofounded Distributed Lab with a core mission to develop cutting-edge enterprise tokenization solutions, laying the groundwork for the coming "Financial Internet".
arrow_upward