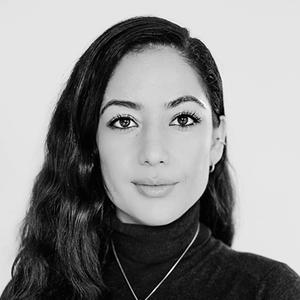 Nina Schick
Independant Political Commentator
Independant
(United Kingdom)

A political commentator and advisor to government and businesses, Nina specialises in political risk, disruptive technology in politics, Russian hybrid warfare and Brexit. She has worked on decisive European political campaigns and elections, including the UK's 2016 EU Referendum and on Emmanuel Macron's successful bid to become French President in 2017.

Nina is a contributor to international broadcasters including Bloomberg, Sky, BBC, CNBC and ZDF. She has been published by CNN, the Sunday Telegraph and the New Statesman amongst others. She has worked at UK Parliament, Spiegel Online, the EU policy think tank Open Europe, and Hanbury Strategy.

Nina speaks seven languages including German, Spanish and French. She holds degrees from Cambridge University and University College London.
arrow_upward