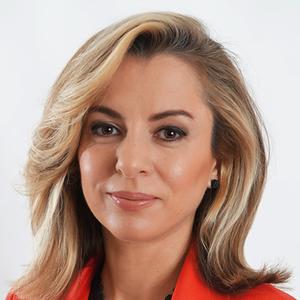 Clara Durodié
Chairman
Cognitive Finance
(United Kingdom)

Clara Durodié is a technology strategist specializing in applied artificial intelligence (AI) in financial services. Clara's work is focused on ethical AI adoption for business growth and profitability. She is internationally recognized for her expertise, advising Boards of leading financial institutions, investment funds, think-tanks, and governments. She also mentors AI startups on funding and growth strategy.

Clara is a frequent speaker at leading conferences and guest lecturer at universities such as Harvard, MIT, and Oxford. Clara started scoping the research for her Ph.D. which sits at the intersection of neuroscience, artificial intelligence and asset management.

Clara recently published "Decoding AI in Financial Services" the first book which examines how artificial intelligence impact corporate governance, risk management and business strategy in financial. With excellent industry reviews, the book is regarded as essential reading for corporate Boards and decision makers.

Prior to founding Cognitive Finance Group, Clara served in leadership roles in European asset and wealth management in the UK, Switzerland, and Luxembourg. Clara is a member of the Chartered Institute for Securities and Investment (UK), has a Certificate in Investment Management (UK) and holds a Master's degree from the University of Oxford.
arrow_upward